For Professional Service, Turn to McKinney Motor Company in Albuquerque for Your Auto Repair, Auto Maintenance, and General Car Care Needs
We can handle all of your car care needs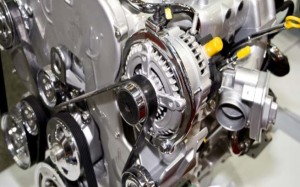 Family owned auto repair business in Albuquerque
This place has been here for more than 50 years!
McKinney Motor Company is a family owned and operated Automotive Repair Shop with the highest standards in customer service. We take pride in knowing each of our customers and treating them like a part of the family. Our customer's concern and their car care is our number one priority and McKinney Motor Company is dedicated to making sure you, as the customer, know exactly what's going on with your vehicle. This may even include taking you to the garage, to discuss your concerns about your vehicle. We want you to completely understand what to expect. We don't ever try to sell you a part or a service that you don't need.

McKinney Motor Company is a complete, full-service Automotive Repair Shop with only ASE certified technicians. We are trained in state-of-the-art technology on all ages of vehicles. We also use only quality name brand parts for your vehicle and provide FREE estimates so you know the exact cost is BEFORE we do any work on your car or truck.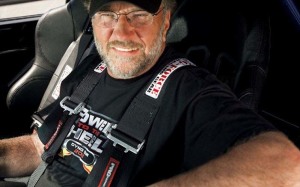 Owners Ken and Darla Kiefer
The husband and wife team of Ken and Darla Kiefer own and operate McKinney Motor Company and will do their best to make sure your car and truck maintenance or repairs go smoothly. Their knowledge and experience in the industry is at the highest level. You can rest assured, your car care needs will be well taken care of.

Ken Kiefer has been successfully taking things apart and putting them back together since he was a child. He was building go-karts and dune buggies even before he was a teenager. He has a lifetime of working on vehicles of all types including race cars and dragsters. He now uses this knowledge, experience and professionalism to help you with your vehicle service needs.
With more than 35 years of automotive shop management and a lifetime of vehicle repair experience, Ken Kiefer and McKinney Motor Company can efficiently take care of any and all your car care needs.