Albuquerque Automotive Maintenance
Complete Vehicle Maintenance and Services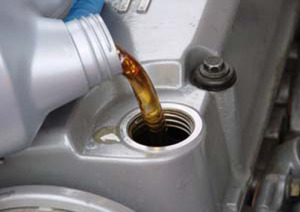 Automotive maintenance is very important! When your car breaks down, you know it's time to take it to an auto repair shop. But are you taking the proper steps to keep your vehicle from breaking down and forcing you to get costly auto repair work done? Oftentimes vehicle owners overlook the importance of regular preventative vehicle maintenance!
Keeping your car, truck or SUV well maintained is the best way to increase the life of your vehicle, as well as avoid expensive auto repairs. To know when to have maintenance services performed on your vehicle, simply refer to your vehicle's manual and the manufacturer's factory scheduled maintenance guide – but you don't have to take your vehicle to the dealership! McKinney Motor Company experienced, ASE Certified Technicians can handle all of your automotive maintenance needs in Albuquerque, Rio Rancho and the surrounding areas.
Informative and Complete Auto Care Services
Our friendly service mechanics will discuss any issues we find during our initial maintenance inspection of your vehicle with you, and give you our recommendations on when you should have the various maintenance services performed. We do not try to up-sell you anything you don't need! We want you to have all of the facts, so you can make an informed decision and extend the life of your automobile! We will provide you an estimate and get your approval before performing any services. Most repairs can even be completed the same day, helping you get back on the road quickly and easily.
Our customers have come to expect and trust the expertise of our ASE (Automotive Service Excellence) certified mechanics and technicians. McKinney Motor Company offers quality auto maintenance services and will always adhere to the highest standards. Here are some of the automotive maintenance services we specialize in;
Check Engine Light Diagnostics
Factory Scheduled Maintenance (15,000 miles, 30,000 miles 60,000 miles, 90,000 miles)
Brake Inspections
Filter changes
Tune-ups
Oil Changes
Fluid Flushes
Fuel Injection Services
Cooling System Services
McKinney Motor Company is dedicated to providing high-quality auto care work and customer service. We encourage you to consult with one of our qualified experts about the many auto care options we can provide. We'll help you get years of trouble-free service out of your vehicle.
We provide a free estimate on your Albuquerque automotive maintenance needs. If you are in Albuquerque or any of the surrounding areas, please contact us to keep your vehicle on the road!