You may soon be commuting to work in a car with no driver, no steering wheel, no pedals, while you catch up on reading, watch a video, or live stream a meeting. You might not think much about how hard life used to be, when you had to physically drive your car and pay attention to the road. But that is, in fact, the reality that we still live with today.
Fortunately, there is an impressive slate of technological advances available in cars that have been on the road for some time now. Here's a rundown of some of the most useful technology features that are now widely available in the late-model used car market.
Top New Technology Features
There are many different versions of consumer-friendly tech options. The entertainment, convenience, and comfort areas of vehicle features are among the most popular. At the top of that list is the ability to link smartphone apps and media content to car sound systems, monitor screens, and controls.
Vehicle makers generally introduced options for both Apple CarPlay and Android Auto together when they first launched. Specific models and their year of introduction (availability subject to regional variations) include:
Since 2014

: Kia Soul.

Since 2015

: Kia Optima, Sedona.
Hyundai Genesis, Sonata.
Since 2016

: Most models of GMC, Chevrolet, Volkswagen, Suzuki, Mercedes-Benz, Cadillac, Buick.
Honda Civic, Accord.
Hyundai Elantra, Tucson, Veloster.
Mitsubishi Mirage.
Volvo XC90.
Since 2017

: Pretty well every major brand and model offers the option to connect.
Hands-Free Connectivity is Key
The forerunner of these Apple and Android complete systems was the addition of simple Bluetooth connectivity to cars. This qualifies as a top feature because it's an innovation that promotes safety through hands-free mobile phone use. Most jurisdictions now have laws in place which prohibit drivers from using mobile phones unless they are in hands-free mode.
Bluetooth technology was first made available in Acura and Jeep vehicles around 2004. By 2010 it is estimated almost 40% of vehicles had Bluetooth installed, with most models offering it as an option, if not as standard equipment. To determine whether a specific car has Bluetooth built in, a quick check of your phone's Bluetooth pairing function should tell you if the car is emitting a discoverable signal or not.
Backup Cameras Becoming Mandatory
According to recent legislation in the USA, backup cameras will be required on all new vehicles built after May 1, 2018. The camera is a common option or standard feature on many models already. Nearly half of all cars sold in 2012 were equipped with backup cameras. By the 2015 model year, the list of models carrying them as a standard safety feature had become very extensive, with continued growth every year since.
The Best New Technologies Add Safety
In the end, new safety technology comes down to removing the human element — more specifically, the element of human attention and reaction time. People who use defensive driving methods have fewer accidents, by a long shot. Cars with built-in automatic defensive driving systems outperform 'freestyle' drivers as well.
One safety feature with a big impact on accident prevention is automatic emergency braking (AEB) systems. AEB appeared in Volvo and Subaru models as early as 2013 and has steadily expanded ever since. Leading safety automation car brands now offer models for the entry-level and mid-market segments. Toyota, GM, and Honda lead the US market in total number of vehicles equipped with AEB. This is an option well worth looking for and increasingly easy to find in the late model used car market.
New Technology Meets Old Fashioned Service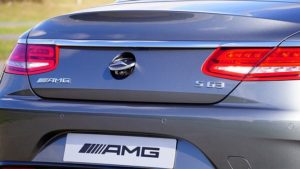 Let McKinney Motor Company make sure all the safety systems you rely on in your current car are working properly. Call us today at (505) 298-6734 to book a complete safety inspection. After all, safety doesn't happen by accident.