It Pays To Consider Long Term Value
Resale value is one of many different factors that go into the decision of buying a car. Buyers need to think about how they are going to use the vehicle, where most of their driving will take place, and what kind of cargo and passenger carrying capacity they need. Of course, a primary concern is the available budget for the purchase price, and also to cover the ongoing costs of operation, insurance, and maintenance.
Resale Value Is Just One Variable
The bottom line is that a vehicle is an expense, not an investment. Unlike a house, cars don't normally rise in value over time, especially not if you're using it as regular transportation. So after considering all the other factors, most buyers want to know how much of the purchase price they can expect or hope to recover when the time comes to sell or trade in the vehicle.
Another way to think of resale value is "brand value." It's important to remember that this will affect the price you pay up front. It may or may not be worth paying more for better brand value, depending on your budget and the importance of other decision factors. There's always a market for "beaters" and good reasons why people buy them.
These lists are collected from various "best" and "worst" compilations around the internet including Kelley Blue Book, Edmunds, Forbes, and others. The lists are in no particular order here because there are inconsistencies from list to list in the source materials.
Vehicles With High Resale Value
Certain models of luxury car brands tend to rank highest for resale value. Naturally, this reflects the attraction of owning a prestige car at a reduced price. It's worth noting that this may lead to some of these cars being over-priced compared to similar vehicles with comparable features. So it pays to do your homework before plunking down a large chunk of change just because the brand in question has a reputation for retaining high value.
Infiniti QX50 and QX80

Mercedes-Benz G Class

Toyota Tacoma

Volvo XC70

Ford Mustang

Jeep Wrangler

Toyota 4Runner

Dodge Challenger

Chevrolet Silverado

Honda Fit
Vehicles With Low Resale Value
Interestingly, certain models of luxury brands also tend to rank lowest for resale value. This can be the result of the high cost of parts, repairs, and complicated technological features that prove unreliable in the real world. Other factors include the limited market penetration of specialized vehicles like electric cars, saturated used-car market because of past model popularity, and discontinued new-car model production.
It's also important to note that this list refers to price values, not necessarily to actual car quality. Some of the entries in this list may represent great vehicles available at bargain prices, precisely because of their low resale value. Again, it definitely pays to do some additional homework before rejecting what might be a good price for a perfectly good vehicle.
BMW 7 Series

Buick Regal

Jaguar XJ and XK

Fiat 500 and 500e

Mercedes-Benz C Class

Lincoln MKS and MKZ

Nissan Leaf

Smart Car Electric

Volvo S80

Volkswagen Beetle
Making the Most of the Vehicle You Own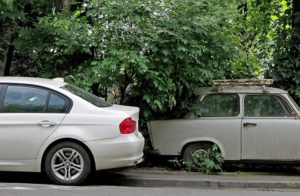 The best way to preserve the value, reliability, and safety of your vehicle is to practice regular maintenance with a reliable, trustworthy automotive service provider. Give McKinney Motor Company a call at (505) 298-6734 or stop in anytime. We'll help your car hold its value for the long road ahead.