Auto Racing and Performance Services
Professional Performance Racing Services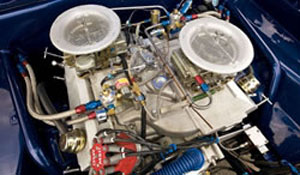 With more than thirty years of racing, automotive repair and fabrication experience, Ken Kiefer, owner of McKinney Motor Company, leads the way in performance racing services and custom vehicle fabrication. Ken owns McKinney Motor Company because, quite simply, he has an incredible passion is cars. When he isn't working on other people's cars, he is working on his. The 1967 Plymouth Barracuda dominates the Albuquerque Mopar Muscle Car Club competitions. His work is recognized throughout the United States including a feature on his 1967 Barracuda in the August 2008 issue of Popular Hot Rodding Magazine.
As a result of Ken's passion, McKinney Motor Company has what it takes to get your vehicle ready for the street, the speedway, or off-road. McKinney Motor Company can help you with your dream car too! Stop by and tell us about your vehicle project. We would love to help.
Custom Auto Fabrication Services
We can expertly complete any custom auto fabrication. Need to complete that custom vehicle build, but need some custom metal or parts to be fitted? McKinney Motor Company has a lot of love and experience performing this type of work.
Custom Exhaust Systems and Headers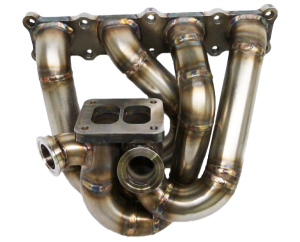 McKinney Motor Company can create an exhaust system that fits your vehicle and sound preference. If you are looking to replace your factory system with something quiet like O.E., or if you would prefer more performance and sound, we have a solution. We can do almost anything with a custom exhaust system. Whether it's single, dual, quiet, loud, little, big, mild, or wild, just give us a call with your ideas. For added performance, we can even build an x-pipe or h-pipe into your exhaust system. Want to finish off your vehicles look with a set of custom exhaust tips, no problem!
We are also experts in general exhaust system repair and maintenance. Let us provide an exhaust system inspection for you to determine if your system is functioning properly or if it is damaging you and the life of your vehicle.
Take a look at this!
Put the expertise of McKinney Motor Company and Ken Kiefer Racing to work for you by giving us a call, or contact us using the form on our Contact Page.